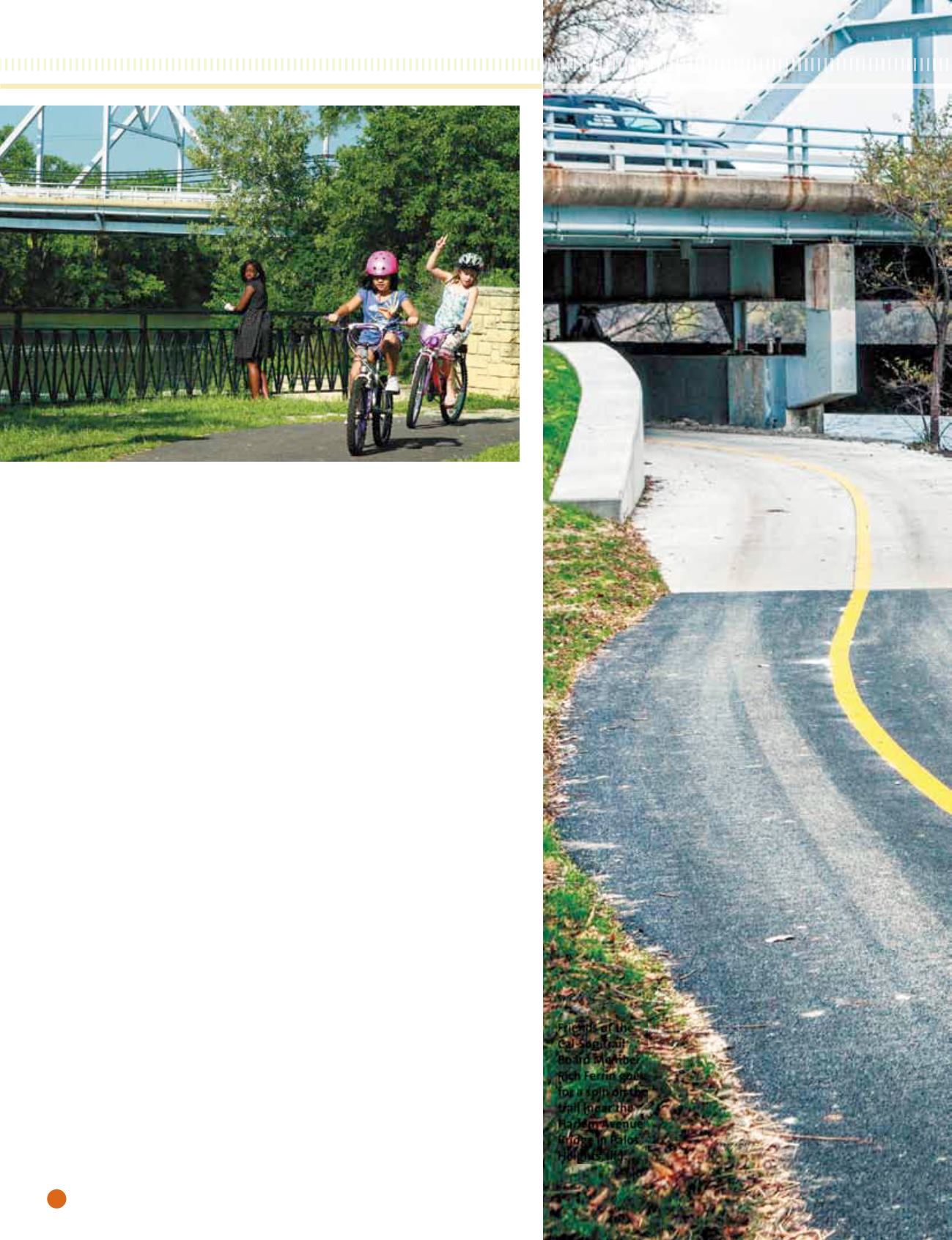 CoUrTeSY friendS of The CAl-SAG TrAil
Inspiration
+
Collaboration:
Chica
go's
The Trust for Public Land's Beth White is a petite
woman who speaks with a light Southern accent,
despite the fact that she's lived much of her life here in
Chicago. She hands me an oversized white hardhat and
an orange safety vest, and we walk a couple of blocks
from a construction office through the December
gloom to the worksite for the Bloomingdale Trail, also
the606.org
ed trail and linear park is slated to open in June 2015.
When it does, it's certain to become one of the Windy
City's signature public spaces.
Bloomingdale and
Cal-Sag Trails
By John Greenfield
New trails in Chicago are providing children
with safe places to bike and get around.
to