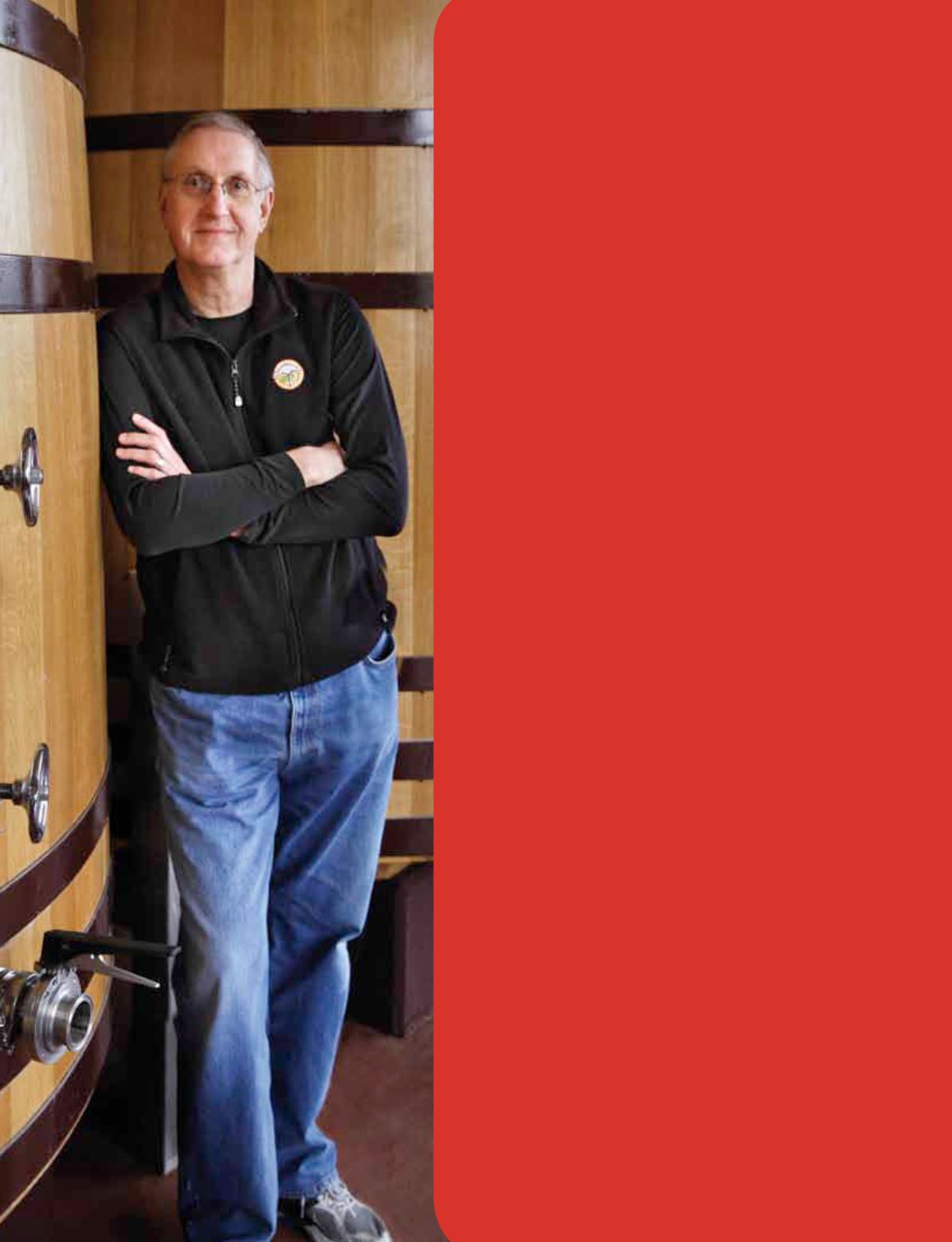 Rails-to-Trails Conservancy
Saint Helena, Napa Valley, Calif.
My wife Anne and I own Vineyard 29 in St. Helena, where we produce
six wines from our estate vineyards and three wines from growers we work with.
I am also on the board of St. Helena Hospital. I founded and am president of
NapaLearns, an educational nonprofit, and the Napa Valley Vine Trail Coalition,
a nonprofit that is designing, funding and helping to construct a Class 1 trail from
the Vallejo Ferry Terminal through the heart of the Napa Valley to Calistoga.
The Vine Trail Coalition secured $7 million in funding,
including $1.3 million in philanthropy, to construct six miles of the Vine Trail
linking the city of Napa with Yountville. Construction will occur in 2015.
Drinking wine with friends, of course!
I have learned that you just need to raise your hand and
say, "I will try to do that if you will help." The help is always there and waiting. Six
years ago, I approached the Napa Valley Vintners, the Napa Valley Grapegrowers
and the Land Trust of Napa County and offered to start the Napa Valley Vine Trail
Coalition if they would support it. The aim of the coalition was to create a 47-mile
walking and biking path through the Napa Valley. They agreed and seed-funded
the coalition with its first $15,000.
We then opened up our board to any organization in Napa County that believed
in our goal. Now, more than 30 organizations are on our board, all focused on
completing the Vine Trail. When we said we needed money and volunteers to
help, we were able to raise more than $9 million in local matching funds for state
and federal grants and to recruit more than 80 volunteers who help in all aspects of
our organization. All I had to do was offer to try and ask for help.
An inspiring book I've read:
"HowWill You Measure Your Life?" by Clayton
All teachers. They are the most important people outside of
family in determining who our children become. We should honor them more
"Whether you think you can or you think you can't, you're
My vision for biking and walking in America:
I hope we as a nation come to realize
that walking and biking are viable modes of transportation and more important
for our health and enjoyment than any other mode.
My favorite rail-trail experience:
Riding the proposed route of the Vine Trail
with Keith Laughlin and the Rails-to-Trails Conservancy staff four years ago,
when we were still trying to figure out how to get it built. We want them back
to ride a contiguous 12.5 miles of the Vine Trail in 2015!
Why I support Rails-to-Trails Conservancy:
Conservancy's voice in Washington and at the state level to advocate for
funding and policies that encourage active transportation. The health of our
children and our communities depends on it.
Add your unique voice to the rail-trail movement by becoming a member of Rails-to-Trails
Conservancy. Learn more at railstotrails.org or call 202.331.9696.